Take a Virtual Tour of our Store
APPAREL - ART GALLERY - CUSTOM T-SHIRTS - E-CIGS - EUCALYPTUS OIL - GIFT IDEAS - GREEN CLEANERS - JEWELRY - KRATOM - NATURAL HEALTH - NATURE & WILDLIFE PHOTOS WHOLESALE
YEW EXTRACT
The Montana Yew (Taxus Brevifolia) is usually a bushy shrub-type tree growing 10 to 15 feet high in northwestern Montana and northern Idaho, which borders the west side of Montana. It grows best on northerly slopes and prefers a canopy of mature timber at elevations of 3000 – 7000feet. Species of this genus differ from other gymnosperms, in having a single dark bluish seed, surrounded by a red, flesh, cup-shaped covering. The seed with the covering is about the size of a pea (approximately 1/3" diameter). The evergreen has sharp, pointed, needle-like leaves that have a distinct, short petiole at the base and tend to spread in two ranks. Very few trees match the longevity of the yew with some specimens aged 500 – 1000 years old. Active compounds in Montana Yew consistently tests twice as high as Yew harvested in other Pacific Northwest states, as documented by Hauser Chemical Research Co.
Ingredients: Montana Yew Bough Tip (Taxus Brevifolia), Pure Brandy, no water added.
Please note: This product and statements have not been evaluated by the Food and Drug Administration and are not intended to diagnose, treat, cure or prevent any disease. This information is for educational purposes only and should not be used to diagnose or treat diseases. Netshops USA LLC in no way dispenses medical advice, prescribes remedies, or assumes responsibility for those who choose to treat themselves. Consult a health care professional before using these or any product during pregnancy or if you have a serious medical condition.
Privacy, Shipping and Return Policy
Netshops USA LLC
P.O. Box 738
Bokeelia Florida 33922
Store Address
4195 Pine Island Road N
Matlacha Fl 33993
Phone 239-282-0471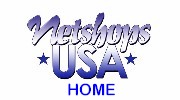 Copyright © 1999-2014 Netshops USA All Rights Reserved.
Links