Take a Virtual Tour of our Store
VITAMINS

New Sun vitamins are made using only the highest quality, natural ingredients, yet still affordable. The high potency multi and the vitamin E with Selenium are vitamins you can "feel". The B-Complex is totally yeast free which is virtually unheard of in the industry. Once you try them, you'll never go back to your old brand.
Privacy, Shipping and Return Policy
Netshops USA LLC
P.O. Box 738
Bokeelia Florida 33922
Store Address
4195 Pine Island Road N
Matlacha Fl 33993
Phone 239-282-0471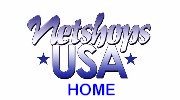 Copyright © 1999-2016 Netshops USA All Rights Reserved.
Links